July 22, 2015 – Edition 639
Active World Online Marketing News: The Cyber Cafe Edition
Boost Your Business with Traffic-Pulling Leads,
Proven Affiliate Marketing, and Current Strategic Resources.


Cyber Cafe Menu
Editor Chat
Featured Article: "Win the Sale With Just A Few Descriptive Words" by Susan Nichols
Spotlight Opportunity
Our Members are Having Success with…
Insight & Attitude Builder
Resources To Build Your Business
---
Editor Chat
Greetings Fellow Entrepreneur,
Bill and I have started a Writing Service and are ready to assist you with your ad copy. If you need originally written ads for your promotions, visit our writing services page and scroll down to the payment area.
Have a Wonderful and Productive week,
–Susan
---
Featured Article
Win the Sale With Just A Few Descriptive Words
by Susan Nichols, ActiveWorldNews.com
The headline is the hallmark of your work. Within just a few descriptive words you can explain your purpose and entice the potential customer to read the remainder of your ad copy, article, blog post, ebook, white paper, or website page. Think of the multitude of visitors and subscribers who scan your headlines in their emails, RSS readers, search engines, website pages, and article lists. The headline either Wins the Sale or Loses it!
---
Spotlight Opportunity
Single Click Installation WordPress Themes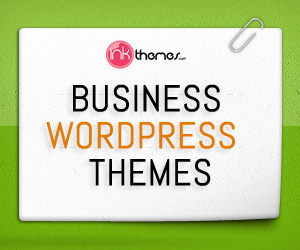 ________
To have Your Spotlight Ad posted in the above space,
Click Here
---
Our Members are Having Success with…
If you are not yet a subscriber, join us here so that you can have your ad published at no cost in the current newsletter.
We send out an email once a week reminding you to enter your ad.
---
Insight & Attitude Builders
"The reverence of the Lord
is the beginning of wisdom."
Psalm 111:10 The Bible
For a Bible verse each day, visit BibleGateway
---
Resources to Build Your Business
---
Thank you for reading this week's edition of
Active World Online Marketing News
Newsletter Archives | Blog | Online Marketing | Affiliate Marketing
Subscribe | Contact
Images Used in this edition:
Original design & animations by Susan at ActiveWorldNews.com
Other images courtesy of:
Stuart Miles, bynum_skyman, Praisaeng and tiramisustudio at FreeDigitalPhotos.net
Copyright ActiveWorldCyberCafe.com
All Rights Reserved